Profile H5/H10
Profile H produced by PolmarPack – is used to build a packaging system. Used in the production of packaging made of polypropylene corrugated sheets, cellular boards also corrugated board.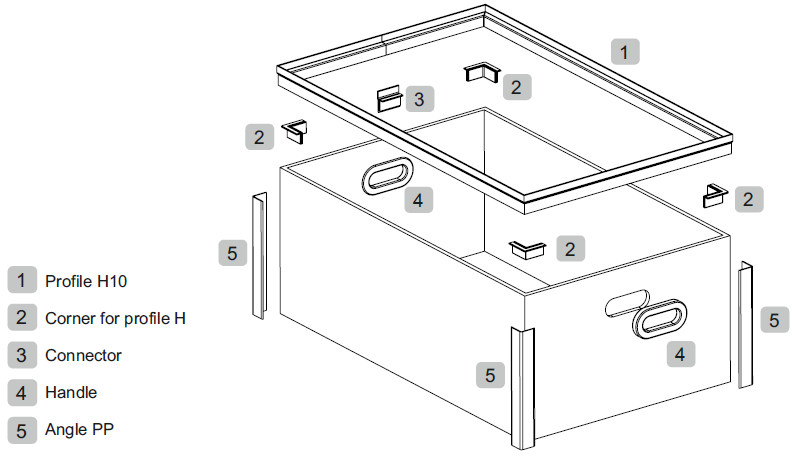 Features:
Strengthens the construction of packaging, container and box,
Easy stacking of goods,
Long product life,
Cut to any size,
Easy to attach,
All system components can be recycled,
Available in PP, PVC, ESD,
For use in packages with a wall thickness of 5mm, 10mm, 12mm,
Delivery also as a ready frame for any package size.
Industries where the H system is used:
Manufacturing companies – specialized containers, transport containers, reusable inter-operative packaging use for transportation or storage various elements: semi-finished products, components, post-production waste.
Automotive – packaging with special textile inserts, separators, dividers, made of sheets compliant with ESD (anti-electrostatic) standards, ensuring safe product storage and transport.
Metal industry – packaging preventing corrosion of metal parts.
Pharmaceutical industry – packaging for ampoules and bottles.
Agricultural and food industry – packaging on food products, fruits.